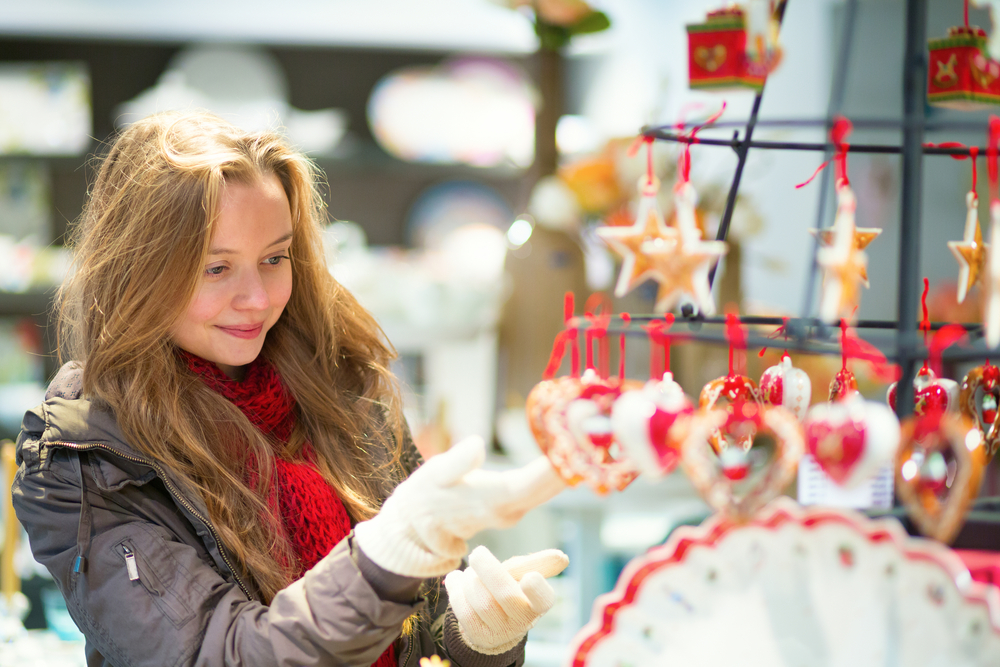 Your Guide to Boston's Holiday Markets: 2018 Edition
December 11, 2018 | Boston Events
Once upon a time, holiday shopping meant fighting the crowds at your local mall over a limited supply of what the news was reporting as the hottest gift of the year. With the surging popularity of online shopping, those days appear to be well behind us.
While we're thankful that the number of reported incidents of department store trampling is trending downward, there's plenty to miss about holiday shopping in the physical world - the charming way the stores were decorated, the smells of perfume being sampled, and the lines of children excited to meet Santa.
If you want to enjoy the more pleasurable aspects of holiday shopping, Boston's holiday markets offer a unique shopping experience where you'll be able to find gifts for everyone on your nice list.
South Boston Holiday Market
Now in its fourth year, the South Boston Holiday Market continues to grow in popularity and its selection of vendors. The organizers are boasting that more than 120 specialty vendors will be participating in this year's event.
At the South Boston Holiday Market, you'll be able to find everything from apparel, bath & body products, home goods, jewelry, pet supplies, specialty foods, and more, offering holiday shoppers with long lists a one-stop shop.
The thing that really sets this market apart is the twenty-six art vendors and independent artists selling unique handmade goods. You'll find beautiful glassworks, pottery, paintings, photographs, and more!
Where: 21 Drydock Ave, 1st Floor, Boston MA
When:
Saturday, December 15, 2018 from 11:00 AM to 6:00 PM
Sunday, December 16, 2018 from 11:00 AM to 6:00 PM
Downtown Boston Holiday Market
If you can't fit the dates of the South Boston Holiday Market into your schedule, have no fear! Many of the same vendors will also be participating in the Downtown Boston Holiday Market, open every day through January 6th. Each week, there's a revolving lineup of nine to twelve local vendors offering a variety of wonderful gifts.
Here are a few of the more unique vendors participating:
Intaglio Maps & Prints - Antique maps, scientific diagrams, and prints
Celtic Crests - Personalized quilts and Irish coat of arms
Design of Mine - Custom shawls
Where: 467 Washington Street, Boston, MA
When:
Open through January 6th
Monday - Saturday from 11:00 AM to 7:00 PM
Sunday 11:00 AM to 5:00 PM
The Downtown Boston Holiday Market will be closed on 12/25, 1/1 and 1/2.
Sometimes a gift card just won't cut it. If you're on the hunt for a special gift, Boston's holiday markets offer the handmade goods you can't find anywhere else. Stop by this holiday season and see all the treasures our local vendors and artists have for sale.
After a day of holiday shopping, escape to one of our 42 wood-burning fireplace suites, each featuring a parlor with a wood-burning fireplace, with a dedicated Fireplace Butler and a seasonal firewood menu.