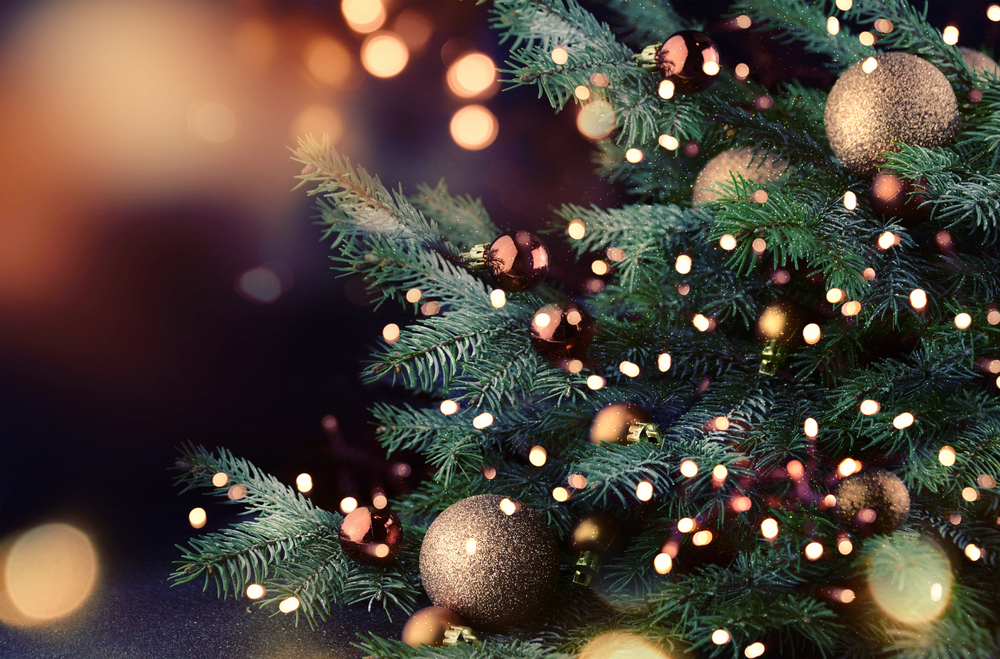 'Tis the Season: Celebrate These Four Holiday Traditions at the Taj Boston
November 27, 2018 | Eat & Drink
We're picking through our Thanksgiving leftovers, our neighbors are hard at working lighting their houses up like Las Vegas, and Christmas music has started flooding the airwaves. Yep, the holiday season is upon us.
With the holidays come sacred traditions that have been passed down from generation to generation. Maybe yours involves gathering around the tree to decorate, a certain recipe, or a song or movie. Whatever it is, the holidays are a time to press pause on the bustle of everyday life and celebrate the ones you love.
At the Taj Boston, we have some proud holiday traditions of our own, some of which are more than 90 years old! If you find yourself at our hotel this holiday season, we'd love to share them with you.
1. Sip Holiday Tea
Afternoon tea at Taj Boston has been a tradition since the hotel's opening in 1927. You'll love the sophisticated white-glove service offered during this luxurious tea drinking experience.
Music provided by a live classical guitarist will flow gently through the elegant French and Adams Rooms of our hotel, while you enjoy a pot of brewed tea and traditional treats, including delectable tea sandwiches and petit fours. The rooms' elegant chandeliers, mirrors, and lavish window drapes provide an opulent atmosphere that will have you feeling like you're taking tea in Buckingham Palace.
For the holiday season, we're offering a few teas that capture the essence of Christmas: a gingerbread tea, apple cinnamon, and chocolate peppermint.
If you would like to join us, settings are on Saturdays and Sundays at 12:30pm, 1pm, 3pm, and 3:30pm. We recommend you make a reservation to guarantee a seat.
2. Enjoy a Festive Cocktail at The Bar
If you need something with a little more kick, try one of the many seasonal cocktails being offered at The Bar. Here are a few of our favorites:
Mommy's Hot Chocolate - Stoli vanilla vodka, amaretto, maraschino liquor, and hot chocolate or coffee
Fall Thyme - Maker's Mark, maple/cinnamon syrup, and lemon/thyme syrup
A French at the Orchard - cognac, maple/cinnamon syrup, and apple cider
The Bar makes for a great escape from the winter cold. Grab your festive cocktail and cozy up by the roaring fire. During the day, the room's rich dark woods are illuminated by flooding light from floor-to-ceiling windows overlooking the Boston Public Garden.
3. Snap a Selfie with Our Holiday Tree
Every year since we opened our doors in 1927, we've had a tall, beautiful evergreen tree on display in our lobby for the holidays. We take great care to string it with elegant lights and decorate it with our favorite ornaments.
We just love the way it lights up the place. Come check it out and if you're feeling particularly festive, snap your picture with it.
4. Enjoy Our Delicious Christmas Buffet
Holidays should be spent enjoying the company of our loved ones, not in the kitchen. For a more relaxing Christmas, have your meal at The Taj Boston. Our world class chefs are hard at work preparing for a lavish Christmas buffet in The Grand Ballroom.
Specials include carving stations, served with appropriate accompaniments as well as a variety of soups and salads, raw bar display, cheese and charcuterie, and more. For dessert, enjoy our chef's selection of holiday sweets.
In the words of Buddy the elf, "The best way to spread Christmas cheer is singing loud for all to hear." This festive Christmas Day celebration will be enhanced by live music playing new and old favorites.