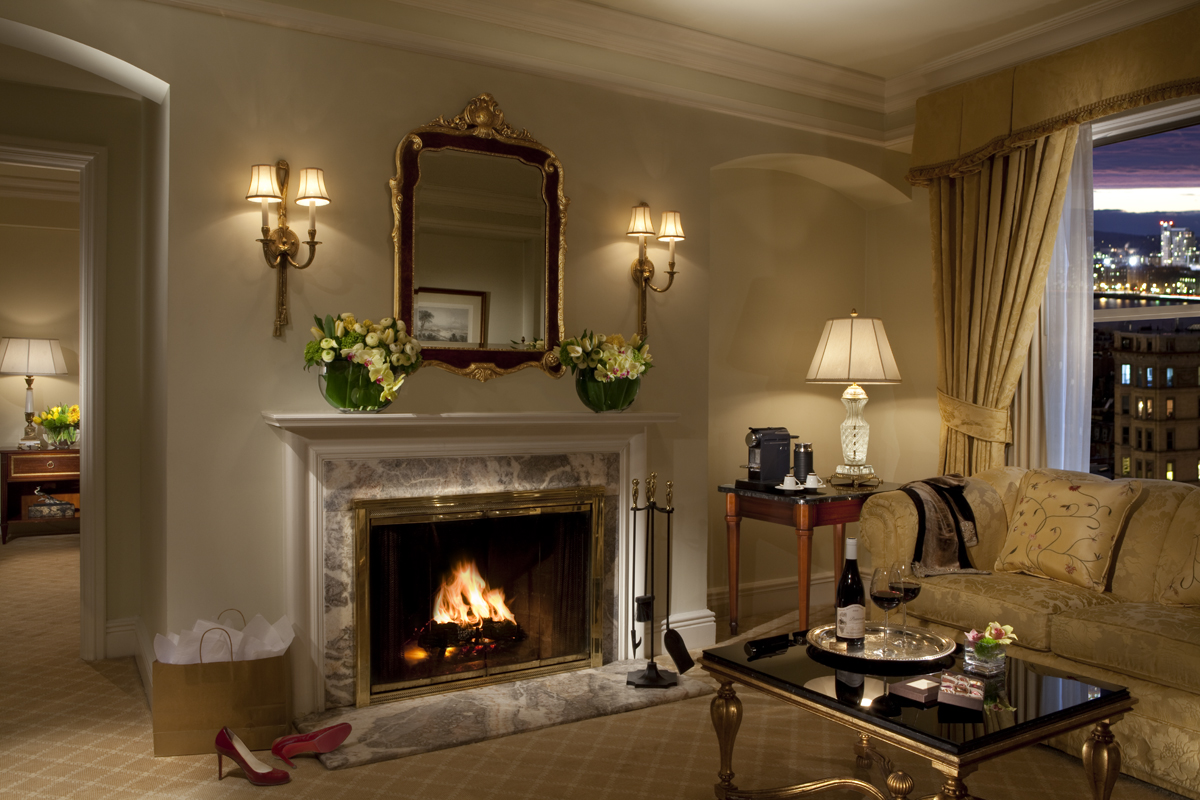 Guide to the Perfect Fire: How to Select Your Firewood
December 18, 2018 | Local Tips
Oh, the weather outside is frightful,
But the fire is so delightful.
And since we've got no place to go,
Let It Snow! Let It Snow! Let It Snow!
Sammy Cahn got it right in his 1945 holiday classic, "Let It Snow." Few things beat back the frigid cold of winter in a more enjoyable way than a cozy fire. That's why we have 42 wood-burning fireplace suites at the Taj Boston, offering our guests a pleasurable way to escape the cold Boston winter.
Each suite features a comfortable parlor, complete with a wood-burning fireplace. Between November and March, we offer a complimentary service provided by your dedicated fireplace butler and an extensive firewood menu.
"Why a firewood menu?", you might ask. Every variety of wood offers unique qualities, including how quickly it burns, the aroma it releases, and the type of heat it produces. No two woods burn exactly the same.
By offering our guests a firewood menu, they're able to choose the ideal wood for the moment. If you've never burned wood before, we've prepared this handy guide to help you make your selection.
Birch Wood
Birch produces a strong heat but burns quickly. This is the perfect wood to burn during a nightcap or a warm and cozy interlude before heading out for the evening.
Cherry Wood
Fragrant and slow burning, cherry wood is wonderful for a romantic evening in.
Oak Wood
Like cherry wood, oak is long-burning, but has a subtler scent. It produces a comforting, cozy warmth and ambiance for a long winter's night.
Maple Wood
The sweet aroma of maple will fill the room with the ambiance of a country inn. It evokes the essence of a New England winter in the heart of Boston.
Some enjoy woods with a strong fragrance, while others enjoy a milder scent. Some occasions call for a quick-burning wood, while a long-burning wood is more appropriate for an evening enjoyed inside. Our firewood menu offers our guests options for any situation and preference.
If you would like to escape the cold to one of our 42 wood-burning fireplace suites, we would love to welcome you as a guest to our luxurious hotel.